Testimonials
Experiences of our clients who stayed with us already. See what do they like about Zanzibar and about Tulia.
You can also play our celebrity talkshow called Tulia Talks.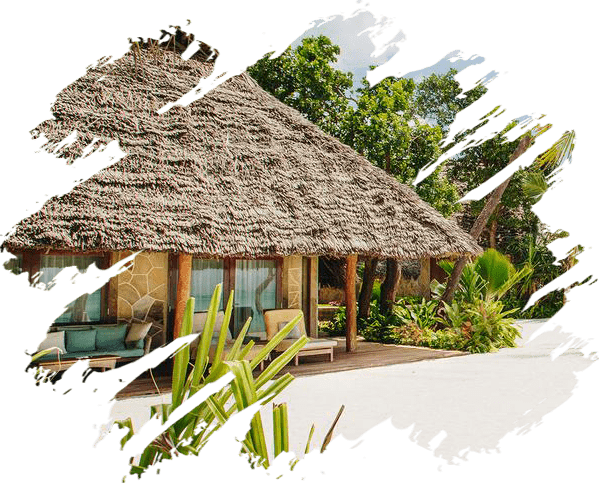 Holiday in paradise
This is a First Class experience from the moment you are picked up until the moment you'r dropped off. Beautiful setting, really nice smiley people, Exceptional Service. An organisation with a soul, working continuously with the local community. Expensive but worth it. Recommended without hesitation.
Charles B
If there's a better resort on the island then I wouldn't believe it. Where to start? The location is incredible, staff great fun and very helpful plus the food is outstanding. Day excursions on the island or out at sea arranged hakuna matata by the team. We will definitely return.
Russell W
Stunningly beautiful location. We stayed in Villa 1, a very spacious, well equipped sea front villa, which had incredible views and lots of privacy, but was very close to the main pool, bar & restaurant. Excellent staff. Great food & drink. Overall, a perfect relaxing Honeymoon.
Mike
Tulia property, management & Staff are all fantastic! We had a 3 night stay and will definitely return soon Everything during our stay was personalized and they spared no effort to make us feel home. We also enjoyed the spa treatments, the live entertainment & of course the food :)
Amira
The location is perfect! The hotel has its own private beach that is still untouched. Beautiful both in low and high tide. The staff are just amazing and take care of every single detail from the second you reach the hotel until you leave it, they make you feel at home and wouldn't let you leave the hotel without being completely satisfied. If you need some relaxation time away from everything I would highly recommend it.
Mohammad
The people working at Tulia were extremely well chosen and extremely well trained. The gardens, the farm, the food, the staff, the accommodations and the maintenance were all 5 star plus.
Anonymous
By far this was one of the nicest places I've stayed. Definitely, don't stay anywhere else. The staff was incredible, the grounds were amazing, it's luxurious and beautiful. Great food, great views and rooms.
Vanessa
The best Hotel ever! The stuff is so friendly, kind and attentive. The Villas are spacious and were cleaned twice a day. So beautiful and relaxing atmosphere in this Hotel. Really amazing. We enjoyed our honeymoon very. Whatever you need, the stuff will take care about it.
Steven






Book now
You are just one click away from a perfect holiday at Tulia.
Just make your booking now and we will take care of everything else.
Complimentary services for every reservation:

free airport transfer

free welcome drink

free first massage

free yoga sessions

free kayaks

free bicycle

free gym

free paddleboard
Prices checked by guests in the last 24h. Secure your room now.
Booking.com rating 9,6 I Tripadvisor rating 5/5