Guest Relation Manager
We are looking for a Guest Relation Manager.

Someone positive, with a great desire to take care of the happiness of our clients.

The main part of the job is taking care of the client's needs during their stay and make them feel beyond happy.

Apply today!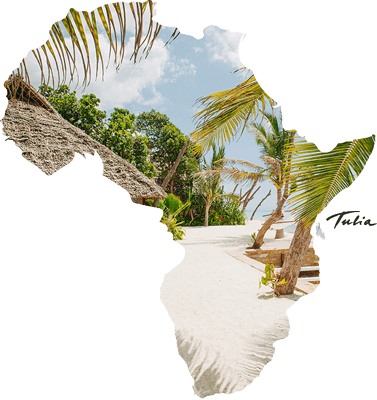 GUEST RELATION MANAGER
Who we are:
Tulia Zanzibar Unique Beach Resort is a small luxury romantic 5* resort on Zanzibar with only 16 private bungalows and villas. We are on the market for 7 years and during this period we became the best-rated five-star resort on the island. We are unique in the quality of the services provided and in the environment in which we are creating memories for our guests. We believe, that luxury is not marble and gold, it is not something that you can buy, yet it is available. And we are creating luxury around all our clients every day. A good hotel has a great facility and a great standard. We have the same but on top, we have a personal approach.
We have been awarded by World Luxury Hotel Awards as The Best Luxury Romantic Beach Resort in the World.
Website: www.tuliazanzibar.com
Photogallery: https://tuliazanzibarresort.pixieset.com/tulia-zanzibar/
What we are looking for:
We are looking for a new member of our young team. The management of the hotel consists of a few people from the Czech Republic.
The job is about guest relation management. Your main responsibility is to manage guest satisfaction from arrival, during the stay, to departure. You are welcoming the guest, showing them the resort, and explaining to them all the necessary. During the stay, you have a friendly talk with them on several occasions and you are trying to read between the lines about what we can do for the guests in order to make them happier and more satisfied. Based on what you will find out about the guests, you will initiate action amongst the other departments (Food & Beverage, Reception, Housekeeping…). In your team, you have two colleagues who will help you to communicate with the guests. Your main responsibility is to make guests happy and "wow" them beyond their imagination. This is the most important role in the hotel because our personal approach towards guests is what we are famous for and what drives our success forward.
Living in Zanzibar and working in one of the best resorts on the island is great. However, to achieve high standards for our guests means that as managers we need to work hard and tirelessly. The usual day starts in the morning and you finish after the guest's dinner. During the evening we are meeting the guest, have small talks, or join them for a glass of wine at the bar. Our goal is to achieve maximum satisfaction for the guest. We know, that for this job, you must be special. The resort has in total about one hundred employees but only four European managers. It means, that whatever you will do will have a significant impact on the product. The reward for you will be a happy guest, work in the tropical environment, and the pride of all our achievements.
If you believe, that YOU are the ONE and that you are ready to completely change your life, contact us.
Job responsibilities:
Communication with guests
Understanding what mood and level of satisfaction the guests currently are
Finding the solutions to make guests happier
Initiate and coordinate actions amongst the other departments
Being "friend and buddy" for the guests
Reporting the status of the guests to the hotel manager
Sharing important information about the guests with other departments
Managing a small team of guest relation managers who will be your peers
Leading public yoga classes and private yoga classes
What is needed for this position:
True interest in guest happiness and satisfaction
Perfect English both written and spoken
Problem-solving skills
Great communication skills
Client-centric approach
Stress resistance
Organizing skills
Smile, sympathy, and positive energy
Ability to work long hours and under pressure
What is nice to have, but is not mandatory:
Experience from the yoga studio
Experience in the tourism industry
Experience with the African environment
Your profile:
Native Czech/Slovak speaker
Team player
Female/male
What do we offer:
Accommodation in a private unit of staff quarter
Food and drinks
Laundry Service
Possibility of growth
Monthly salary paid in CZK or USD
One day per week off (Tanzania has 6 working days per week)
Tanzanian Visa
Flight ticket (you are buying a ticket, and we are reimbursing you after 3 months after the probation period)
Paid annual leave in May (the hotel is closed in May due to the rainy season so it is time to take holidays)
Two weeks of complimentary stay at our resort for your family
Salary of 1300 USD Net with potential increase after time
What is up to you (not mandatory):
Medical Travel Insurance
Vaccination
Job start:
Job Application Form
Guest Relation Manager
Book now
You are just one click away from a perfect holiday at Tulia.
Just make your booking now and we will take care of everything else.
Complimentary services for every reservation:

free airport transfer

free welcome drink

free first massage

free yoga sessions

free kayaks

free bicycle

free e-scooter

free paddleboard
Prices checked by guests in the last 24h. Secure your room now.
Booking.com rating 9,6 I Tripadvisor rating 5/5